Dugaan Skandal Facebook, Mark Zuckerberg di Jadwalkan Bertemu Kongres Amerika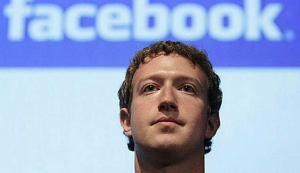 Internasional | jalurnews.com : Bos Facebook dikabarkan telah diundang untuk memberikan keterangan di hadapan Kongres Amerika Serikat (DPR dan Senat) guna memberikan keterangan seputar eksploitasi data di media sosial tersebut dan dugaan skandal Cambridge Analytica.
Seperti dikutip dari The Guardian (28/3/2018), seorang narasumber anonim yang paham akan isu tersebut mengatakan, Mark Zuckerberg telah diundang untuk bersaksi di hadapan Komite Energi dan Perdagangan House of Representatives (DPR) AS. Undangan itu, kabarnya, telah diterima pekan ini.
Akan tetapi, narasumber itu tak menjelaskan kapan Zuckerberg akan menghadap ke Komite Energi dan Perdagangan.
Beredar kabar bahwa alumni Harvard University itu akan menghadap Komite Energi dan Perdagangan pada 12 April nanti. Namun, pihak House of Representatives AS menolak berkomentar seputar kabar itu. (Lip6)